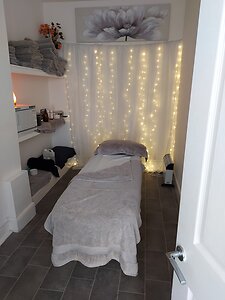 Our centre
Recently reviewed by the Telegraph as one of the top 3 independent centres for service excellence in the UK based in Droitwich Spa.
We offer a variety of treatments including deep tissue massage, medical massage and soothing, relaxing "me time", ensuring you will find exactly what you need to heal relax & de-stress in one convenient location.

Relaxing, warm, welcoming & calming
We only use the best vegan & organic products
Professional & friendly staff
...and crystals, there has to be crystals.
Induction Reflexology
Overdue or post-term pregnancy can leave moms-to-be exhausted and even more stressed out.
This is the perfect treatment to encourage the start of the natural labour process....as long as your health professional is happy for you to try induction reflexology
Crystal Reflexology
A gentler treatment that uses crystal wands as opposed to therapists fingers & thumbs. The integration of crystals is used to enhance the treatment & give greater results. Ideal for those clients who find standard reflexology too painful or uncomfortable